Allow consultants or clients to review & approve material submissions by system. Contractors input material submission schedule in SMM and submit via our platform and SRM will receive the related doc, client can review and leave comments through iPad or Web. All comment and amendment will be pushed back to SMM, main-contractor and sub-contractor will receive the notice from them and make changes. This approach allows for transparency in the documentation process to avoid fragmented communication and eliminate redundant paperwork for document review.
Dashboard Page - Submission Summary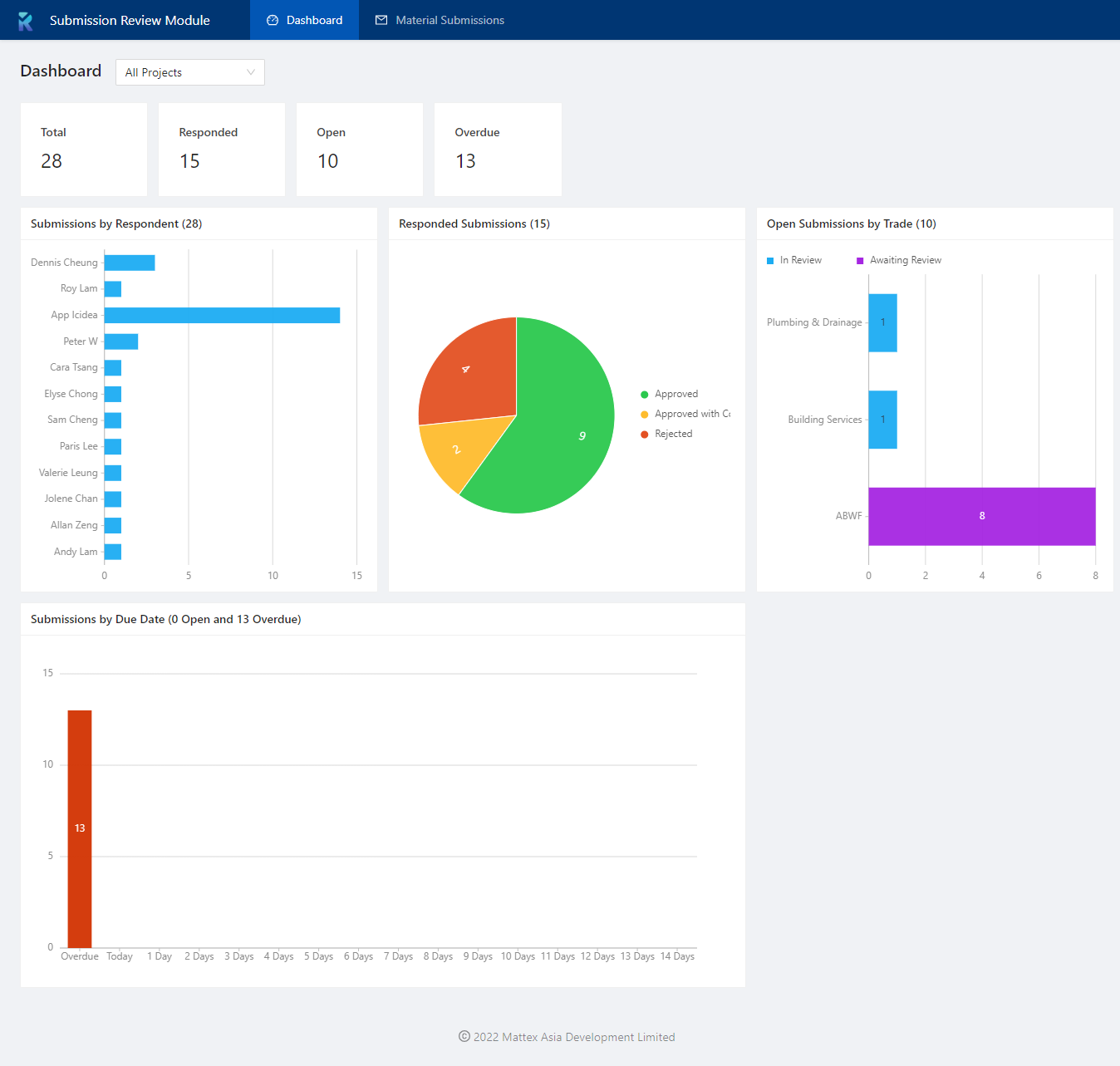 Details Page
Owner/ Client can leave comment in right hand side and draw by Apple pencil when they using tablet.